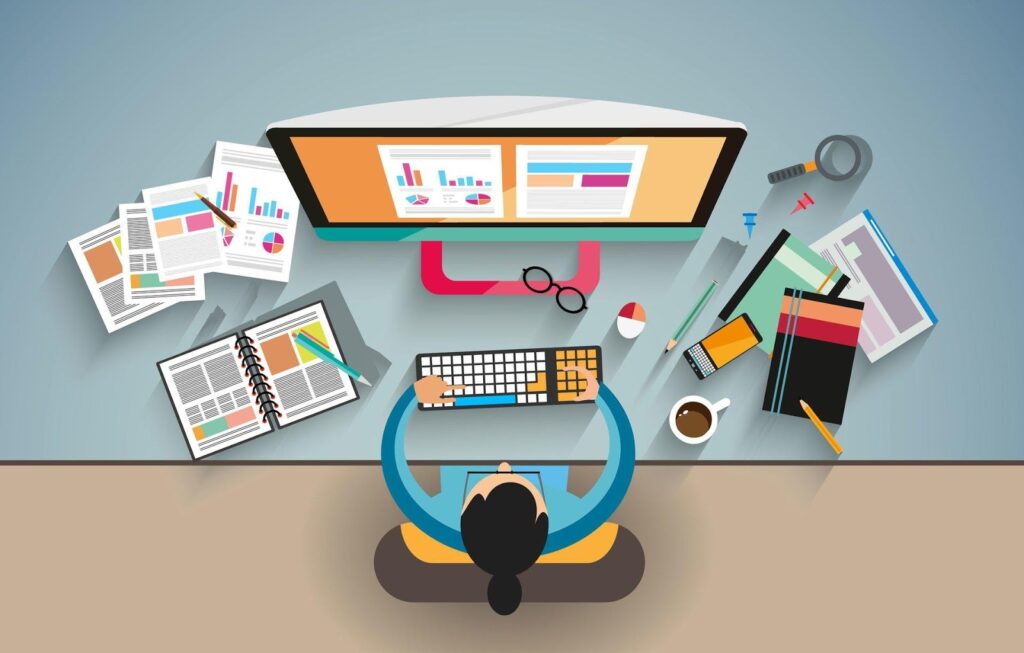 Graphic designing is an area of digital marketing, Graphic designing is extremely useful for you whether you would like to boost your business's public media views in addition to followers for your site. Graphics of your site needs to be bright with shade consistency so that it completely describes about the qualities of your site. Our team of experienced and innovative web designers, our designers have a fantastic eye for visual aesthetics to design logo, animations and attractive posts and banners to attract the visitors of your site as per your requirements. The graphics play a significant part in making the outlook of your site. The illustration is an essential component of contemporary UI (User Interface) due to its 
distinctive ability to communicate content. As a consequence, illustrations are employed in these contexts to both accompany a post and donate to the advertising strategy of the brand. They articulate ideas in a way that people can comprehend Expeditious communication is the key to success in present fast paced, competitive world.
In case you are searching for Graphic Design Company and the graphic designers who could simply make your website page look astounding, you are on the correct page. In the wake of serving worldwide customer base, Logotis Pvt Ltd is a web development and Graphic Design Company attempting to spread our wings to those clients who are as yet untouched alongside our top of the line realistic services across. The targeted market. Our fundamental goal is to win the trust of our clients with high quality, unique and desirable graphics design services and facilities in the digital business.
An ongoing survey has demonstrated the essence of a site assumes an outstanding job in the accomplishment of a specific business. We have genuinely understood the reality after dealing with our customers' sites and enhancing the structure of the equivalent with our inventive graphic design services proposed. Regardless of whether you need demonstrating the impact of graphics in the website, banner, visiting card, brochure, or logo, logotis Pvt Ltd is a top Graphic Design Company, gives every single designing services at reasonable rates.

Logo Designing

Business Card

Broucher Flyer Designs

Broucher Flyer Designs

Mobile App Designs

Packaging Design
Social Media Postings

Web App Designs