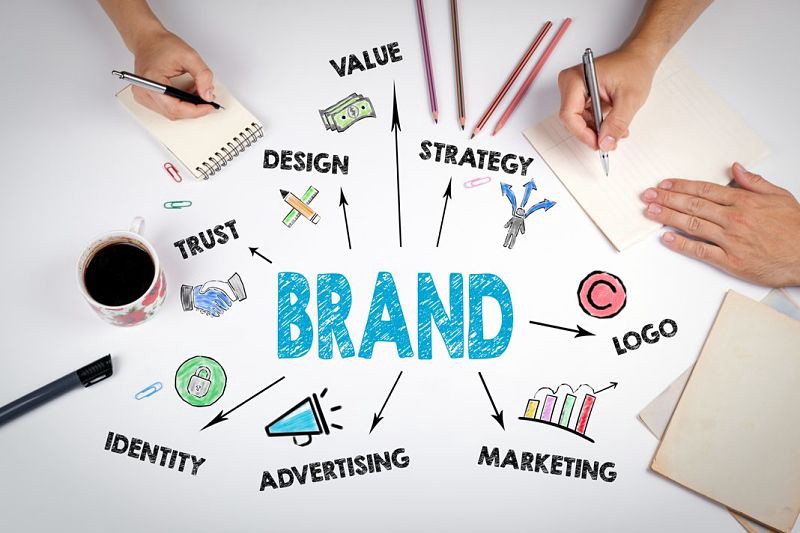 Brand identity is the collection of all elements that a company creates to portray the right image to its consumer. Brand identity is different from "brand image" and "branding," although logo portrays the brand image, but brand identity is somehow different, but though a logo can be the symbol of a business, it is not the entirety of a brand. In fact, creating a logo is just one small step toward developing a strong brand identity. Even though these terms are sometimes treated as interchangeable. The term branding refers to the marketing practice of actively shaping a distinctive brand. Brand is the perception of the company
in the eyes of the world. Your brand identity is what makes you instantly recognizable to your customers. Your audience will associate your brand identity with your product or service, and that identity is what forges the connection between you and your customers, builds customer loyalty, and determines how your customers will perceive your brand. In Other words a brand identity is made up of what your brand says, what your values are, how you communicate your product, and what you want people to feel when they interact it. Essentially, your brand identity is the personality of your business and a promise to your customers.

The brand identity process starts with designing the brand, and the brand designing includes the logo, color palette and the typography of brand that reflects your identity. But that brand designing should be attractive, consistent and strong. Knowing the purpose of your business will ultimately help you to make a strong brand identity and the other factor is brand personality, brand personality is also an important thing to consider. It will come through in every part of your brand identity if you get it right. Brand personality has a huge impact on the voice and tone used in your marketing materials and other communications. If a personality isn't established, customers will get mixed messages and have trouble connecting with your brand. At Logotis Pvt Ltd, we've helped countless companies to design and implement comprehensive brand identity services that allow them to stay fresh in a completive landscape. That includes everything from the visual impact through logos and color charts, to the verbal identity they pursue through messaging and communication.