Static Website Design & Development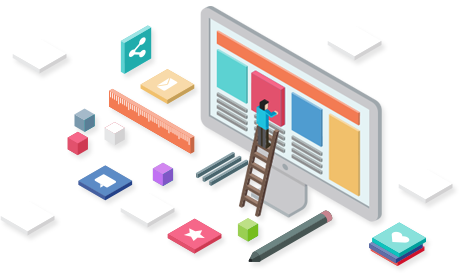 Static Website Design & Development
A simple web design and development is called static web design and development, we at Logotis Pvt Ltd, have a full stake team of web design and developer, they are very efficient is creating static websites. Static web design is the simplest web design for the small businesses who just wants to share their company info with and logo and simple graphics. Static web design has very limited functionalities, you cannot update the website or the web pages on constant pages, because of the limited functionalities.
Our web designer team designs a static website with relevant keywords which gets your website to top ranking in major search engines like Google, Bing, Yahoo etc. Also, we offer complete website design services which are Low-Cost and Affordable.
The standard website has fixed pages and the max pages can be 4-5, and the pages are coded in HTML language, one cannot change the text once website is developed, and everyone will see the same text all the time, not more than this, we cannot add any other page or special category page in static website.
Logotis Pvt Ltd can offer a wide range of static website design services. On the other hand, if website pages are more than 5 it is very hard to maintain a Static Website. It is also helpful to deliver a consistent layout throughout the site.
Our web design team is very effective and effective at creating beautiful websites with the right balance of content and graphics. We are specialized in exceptional web design and functionality with cross-browser and responsive XHTML, JavaScript and PHP coding, highly usable information and content architecture and Open-Source WordPress CMS (content management system) development.
The overall design of even static websites developed by us involves nothing but creativity, imagination and innovation. These little things make a unique static website design and development company in Pakistan
Static web Design is for the people who prefer a significant search engine friendly website, one that delivers content for which website visitors are searching. If you don't need to update your website content regularly and information on the website is fixed, then static web design is the best option for you.
If You want a creative static website design and development, all you need to do is to contact Logotis team, we have experienced team who can make your business static website as you want, along with the creativity by our innovative team.