Custom Website Development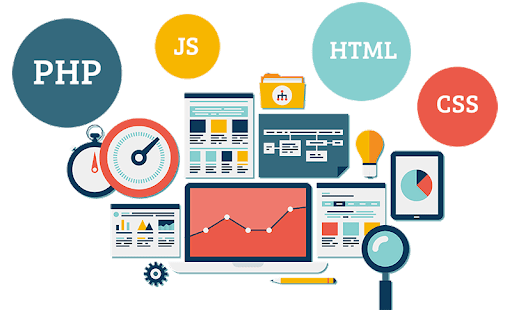 Custom Website Developent
With the years of Experience in IT industry, Logotis Pvt Ltd is a full-stack Web Development Company offering design and strategy consultation services with websites built on PHP, Ruby, Python, and other languages. Whether you are making an online Web Application Development for internal use or a new website with custom features for your audience, our highly qualified Web Design & Web Development Services team may take your ideas and present them on a web page. 
We have an experience & dedicated team of developers which have been developing high performance websites since 2007. Logotis Pvt Ltd design and develop websites using PHP coding. PHP is specially created to create interactive and dynamic sites and also called server-side scripting language whilst MySQL is just one of the main relational databases along with Oracle and Microsoft SQL server. PHP is one of the most common backend programming language. PHP therefore can help you to create charts and graphs on the internet. Because PHP is intended for the internet. PHP does not have any shortcoming that prevents that and in the event of the net, PHP is highly helpful in web development, no matter your general function. PHP isn't only available programming language.
At Logotis Pvt Ltd, our expert and creative team also use HTML 5 to create custom website. HTML 5 is the most important language to make web pages. As soon as you know the tags you may create HTML pages. It's possible to locate other tags in exactly the same way. There are only a few tags aren't close. Various tags will perform unique functions. Some tags only work in some specific browsers. The tags can contain name-value pairs called attributes, and a bit of content that's enclosed within a tag is called an HTML element. You should only utilize script tags if they're necessary to generate a distinction you demand.
Logotis Pvt Ltd provide programming, Web App Development, integration & web database development to assist you manage your important data, create a comprehensive database solution by integrating your other database items with new platforms. And enhance your reporting systems.
The first thing is required to earn a database is to realize the purpose of it. Your institution's database is the backbone of your company.
Databases completely transform your company making it efficient, less costly and providing you the edge over the competition. First, the individuals that want to use the database are employees of the organization itself and they might not be great computer users, thus it must be user friendly and maintain. You are able to secure an integrated database that will help save you time and empower your company.